VEHICLE REPOSSESSION MIAMI
Car Recovery Services
Car Recovery, Vehicle Repossession, Car Locksmith and Vehicle Storage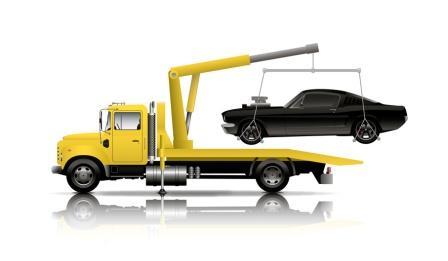 Car Recovery Service
Car Recovery – Asset protection and recovery are crucial for any business or institution that works with clients who are expected to make certain payments or deliveries. It is essential for organizations such as banks, finance companies, and dealerships to put in place efficient asset protection and recovery as there are chances that their clients may default in making required payments. Without proper measures, these institutions are exposed to the risk of incurring some serious losses. This is exactly where Gryphon Car Recovery comes in. We are an asset protection and recovery company that provides outstanding automobile recovery services. Whenever there is collateral that needs to be recovered, we are definitely the company to turn to.
Why work with Gryphon Recovery?
For the best asset protection and car recovery services, you have to be very selective and critical about your choice of service provider. There are various factors that you need to bear in mind to ensure that you get the best out of your company of choice. At Gryphon Recovery, we pride ourselves in the range and quality of services provided. We have designed our automobile recovery services to meet the specific needs of our clients while conforming to the governing laws. We are definitely your best shot at getting remarkable property protection and recovery because of the following:
Insured
Automobile recovery is a tedious and multifaceted process. Though little, there are usually risks of property getting damaged or minor injuries arising during the process of recovery. To avoid the losses and additional charges that may come about as a result of such unfortunate incidents, it is important to have an insurance cover in place. With Gryphon Recovery, this is nothing to worry about since we are a properly insured company. We have comprehensive insurance that covers literally every major process of automobile recovery. This ensures that in the unfortunate event of an injury or damage, the client is fully protected from any losses. They are well compensated and save the expenses of repairs or pay ups.
Full Fleet
For comprehensive and efficient asset recovery, there are a number of tools and equipment that are pretty essential. Without these facilities, the process is likely to take long and yield undesirable results. Gryphon recovery is a fully equipped recovery company that owns every tool and equipment that is required for recovery. Our commitment to excellence and unwavering dedication to providing top-notch automobile recovery motivates us to acquire every facility and equipment necessary for smooth and efficient asset recovery. We are up to date in technology, using a full range of the latest tools and equipment in discharging our services. Our diverse fleet is tailored to handle various automobile recoveries. Whether you seek recovery for motorcycles, cars, SUVs, or even trucks, you can rest assured that we have got you covered.
On-Demand
The need for an automobile recovery is bound to arise anytime. Whenever this happens, it is essential to have a recovery service provider who is prepared and ready to spring to action. Gryphon Recovery takes pride in the provision of on-demand services. Our company has a team of competent and efficient professionals who are not only well equipped but also prepared and ready to answer your call. Our team is dedicated to delivering speedy, flexible, and round the clock asset recovery which is why we are available to you whenever you need us
Secure Storage
A common challenge that arises after recovery is made is finding the ideal storage space for the automobile. Vehicles are characteristically large and require a considerable amount of storage space for proper storage. The security and safety of the stored vehicle also need to be enforced to prevent breakages or vandalism. This is yet another reason Gryphon Recovery is the best asset and recovery company for you. We boast of a spacious safe and secure storage facility that can comfortably accommodate a considerable number of vehicles. The storage facility is paved, well-lit, and covered thus providing an incredible environment for storing automobiles for a long time without the concern of damages. We guarantee our clients' complete security of their assets as long as they are under our care. Our storage facilities are also insured to cover stored vehicles in case of unfortunate incidents. Our impeccable storage facilities will thus protect you from inconveniences, additional costs, and losses that may come as a result of improper storage of recovered assets.
Our Approach
Listening and Understanding the Client
Gryphon Recovery is set apart from its competitors by its unique yet efficient approach to service delivery. Our team prioritizes the specific needs of the client and is especially dedicated to ensuring that they are offered exactly the requested services. In order to achieve this, we begin by completely understanding what the client needs before embarking on delivering our services. We start by having a sit-down with our clients to gather their thoughts, requirements, and expectations. Using this information, we are put at a position to best deliver to our clients' personalized services.
With complete knowledge of the client and their expectations, we find it easy to design services that are aimed at fulfilling their unique needs.
Formulating a Strategy
After the sit-down with the client, we then proceed to formulate a strategy for automobile recovery, asset protection, or risk mitigation depending on the service requested by the client. Our staff conceives and develops a work plan that is tailored for the particular client. The necessary facilities are acquired after which the necessary service is delivered.
Benefits of Working with us
Gryphon Recovery offers quite a large number of benefits to its clients. One of the benefits of our services is that we provide 10 days of free storage after recovery is made. We also boast of an 80% successful key retrieval that saves the client a good amount of money. If the client's customer fails to make payment, we also provide delivery of the recovered collateral to an auction center. There are various other benefits that you are bound to enjoy with our range of services.