Car Locksmith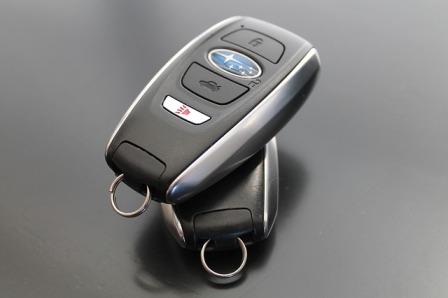 Car Locksmith – Locking yourself out of your car is one of the most frustrating encounters you can experience as a car owner. Without efficient car locksmith services, you will end up spending hours trying to regain access to your car without much success.
Gryphon Recovery car locksmith services are exactly what you need whenever you find yourself out of your car without the car keys. We provide efficient car locksmith services to help you back into your car within the shortest period of time. Gryphon Recovery provides round-the-clock car locksmith solutions to clients in the state of Florida.
One of the features that sets us apart from similar companies is the round-the-clock services we provide. We totally understand the fact that car lockouts are accidents that can literally happen at any time. It is for this that we are committed to guaranteeing availability to clients whenever they need our services. Regardless of the time, you can always rest assured that we have got you covered. As soon as we receive your call, we dispatch a team of proficient locksmiths to your location to help you get back into your car. The quick response time makes us efficient, considerably reducing the average wait time of the client.
Car Locksmith – We pride ourselves in skillful locksmith service delivery and high-quality workmanship. While we endeavor to swiftly solve the client's car lockout issue, we also give importance to the condition of the car. Through years of experience in the industry, our car locksmiths have enhanced their finesse at delivering outstanding service. They handle each work meticulously to ensure that the car is left in perfect condition after the conclusion of the task. Our company owns every tool and equipment that is required to deliver smooth and efficient services.
Gryphon Recovery is a licensed and certified company. Our team of professional locksmiths is not only well trained and qualified but also licensed to practice. We are also a trusted and reputable company that has over the years provided competent and reliable car locksmith services in the State of Florida.
We highly value the total and complete satisfaction of our clients here at Gryphon Recovery. In order to deliver to the clients the best services, our team listens to the client's needs and expectations before getting to work. We then tailor our locksmith services to meet the unique needs of the client.
Gryphon Recovery offers car locksmith services for a variety of car brands and models. Whether you have an old or a modern vehicle, you can always be assured of the fact that we will be in a position to help you with the lock issue. To completely solve the client's problem, we provide more than just lock picking or drilling services. In cases in which the car keys are lost, we also provide rekeying services. Gryphon Recovery is therefore a one-stop shop for all of your car locksmith services.
Locked out of your car, get in touch with us today for swift locksmith services.