Repo Car – Car and Bike Repossession
Repo Car – Without the required skill and equipment, however, the process can be pretty challenging. There are also a number of legal processes that have to be followed to ensure the repossession is done according to the governing law. Gryphon Recovery is an asset repossession company that endeavors to provide comprehensive asset repossession services to satisfy every last one of your needs. Our key priority here at Gryphon Recovery is serving the interest of our clients and protecting their assets. We have specially designed our repo car and bike recovery services to meet the unique expectations of our clients.
Having been in the asset and property repossession business for a considerable period of time, Gryphon Recovery is definitely in the best position to deliver top-notch repossession services. Our vast experience in the industry coupled with the skill that has been sharpened with years of practice makes us the right company to turn to for your property repossession needs.
We take pride in our team of well-trained, proficient, and experienced professionals who are committed to delivering to you nothing short of the finest bike and car repossession services. Our team has handled several successful repossessions and is undoubtedly well suited for efficient delivery. Our team is vastly knowledgeable about collateral repossession and is well versed with every circumstance that may arise during an asset repossession procedure. You can, therefore, rest assured that they will successfully handle the task from start to finish and deliver to you impeccable repossessions.
Repo Car – We keep up to date with the current trends in the legal system and customer protection to ensure that the repossession is done well within the law. During car and bike repossession procedures, we also use every viable means to ensure that the process runs smoothly and safely for all parties involved.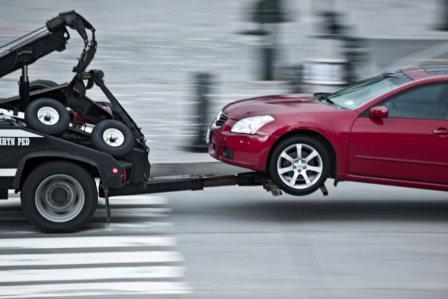 Repo Car – We take seriously the safety and security of the repossessed asset right from the time of the repossession through to the time we deliver it to the client. We go about the recovery carefully, using specialized repo equipment that guarantees the safety of the bike or car being repossessed. Our fleet of repo trucks is designed to facilitate the safe transportation of the repossessed vehicle from the point of repossession to our storage space. We also boast of a specious and properly paved storage space in which repossessed cars and bikes are stored. The parking space is well lit and protected, assuring clients of the security of the possessed assets.
Repo Car – Gryphon Recovery is a customer-oriented company that aims as fulfilling the specific needs of the client. We begin by understanding the situation of the client before embarking on the repossession. We gather all the necessary information to process the repossession smoothly. We offer repossession for a diverse range of cars and bikes. We however do not cover other vehicles such as RVs and boats. Get in touch with us today for fast and efficient vehicle repossession.