Vehicle Storage
Vehicle Storage – For the ultimate vehicle storage solutions, Gryphon Recovery is definitely your most trusted and caring partner. We are a vehicle storage company that guarantees you one-of-a-kind storage services. Whether you are looking for long-term or short-term vehicle storage services, you can always be assured of the best services from our company. Serving the State of Florida, Gryphon Recovery is dedicated to providing comprehensive vehicle storage services for total convenience and peace of mind of the owner.
Our top priority here at Gryphon Recovery is ensuring the safety and security of your vehicle for as long as it is under our care our warehouse has been designed and built with this in mind. The warehouse is properly paved to ensure that the vehicles are kept in the best environment. We have also employed various effective security measures to ensure that the vehicle is neither stolen nor vandalized. The warehouse is well lit and sufficiently protected, ensuring that your vehicle is as safe as possible.
While in storage, we take proper care of your vehicle to ensure that it is kept in perfect condition. We provide various services to achieve this. For instance, to avoid flat spots developing on the tires of the vehicle, it will be moved at regular intervals. We also cycle air conditioning and heat in a way that helps keep the vehicle in good condition.
Gryphon Recovery has invested in a state-of-the-art storage facility that is not only secure but also spacious. We, therefore, afford each stored vehicle ample parking space, averting any possibilities of congestion. The facility has also been designed to allow for smooth storage and retrieval of vehicles. Whenever you request for a pickup, therefore, the services delivered are very swift.
We value our clients here at Gryphon Recovery and are always working towards treating them to an exceptional experience whenever they use our storage services. We provide additional services to further better our clients' experience. For their peace of mind, we keep the client up to date with the condition of the car. We also provide means through which they can keep track of their vehicle at any time.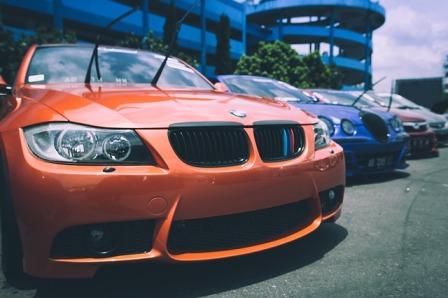 Our team of experienced car experts dedicates their time to ensure the car is stored in running condition to save you any service charges that you may otherwise need to pay after pick up. The stored vehicle is occasionally started and left to run for some time. During the run, the doors are left open to allow air into it. This not only helps in preventing the buildup of moisture and dampness in the vehicle but also keeps the engine in perfect condition.
Gryphon Recovery offers a variety of options for getting your vehicle to our storage facility. If you are within our service area, we can pick the car from your location and bring it back to storage. You also have the option of delivering the vehicle yourself to our storage location. There is also the option of contracting a vehicle transport company to complete the delivery. Whichever option you go for, we guarantee you nothing besides incredible vehicle storage services.